We are thrilled to have been chosen by SvD and Carnegie as one of the ten finalists in this year's Future Entrepreneur 2023 competition. We're grateful for the recognition. It's a remarkable platform and opportunity to showcase our hard work.
This feature highlights our company's achievements and acknowledges our fantastic team's unwavering dedication and hard work.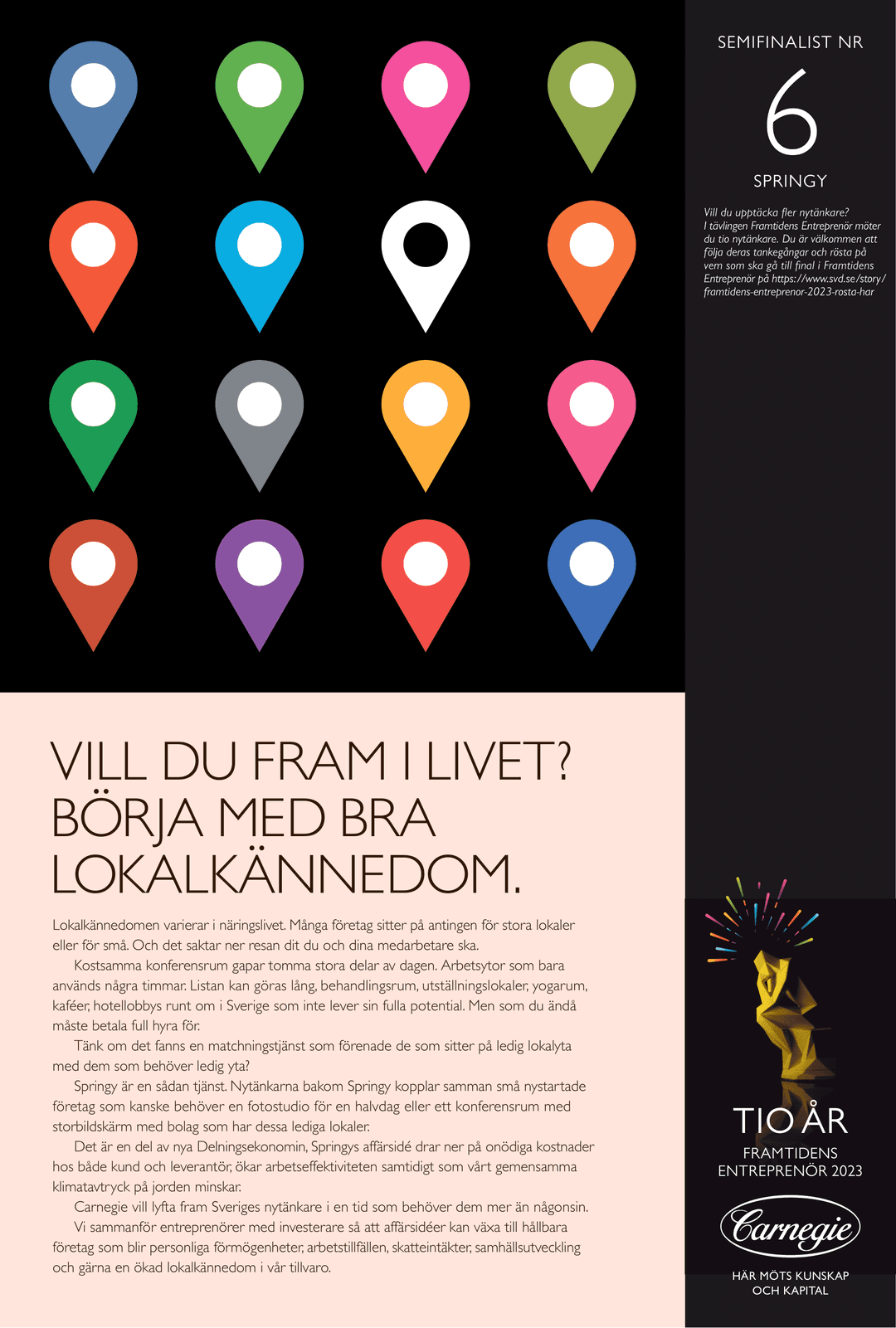 Thank you, Svenska Dagbladet, Carnegie, and our incredible network for your ongoing support. We're excited about what the future holds!